Welcome to Spurscommunity!

Please Register to access the whole of the site and to post on the forums.
Spurscommunity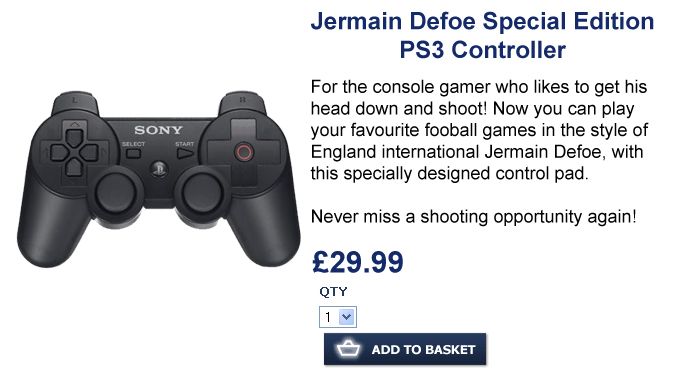 Still Not The Spurs Shop: Game Edition​
Following yet another depressing conclusion to a season, one that I would personally rank as the third most depressing end to a season of all time, I thought it would be nice to do something light hearted in order to build our spirits...
August
Our season began on 18th August 2012. With a bright, talented new manager and a decent preseason, the team and AVB made their way to St. James' Park for the first game of the...
You know times are changing when the despair brought on by the annual end of season overtaking by that lot up the road lasts 24 hours rather than a month.

There was the usual air of inevitability about the Premier League's final day. I've lost count of the number of times this season a late score...
Good Week

Gareth Bale

Another long-range world-class game-winning strike from our flying Welshman. I don't think I need to say how important it is we keep him next season, so I won't.

Scott Parker

I thought Parker had his best game of the season on Sunday. He was back to somewhere near...
I was surprised how sharp my reaction was to the Mirror story about four of our players and friends enjoying a night out at an expensive club this week. I usually manage to ignore such nonsense and write it off as gossip, hearsay and rumour. Or even pure invention and speculation.

But somehow the...
We're cursed.

To lose out on CLge last season because of Chelski's horrible CLge victory was one of the worst footballing pills I've ever had to swallow.

This season - we've done brilliantly under AVB - if we win on Sunday - he'll have amassed more points (a remarkable 72) in the premier league...
Good Week
Emmanuel Adebayor

He has been largely abysmal this season, which makes his two fantastic performances last week even more infuriating.

We all know he is a quality player, and his goal against Chelsea was a worldie. Manu was largely anonymous up until that point, but his second half...
​
Banner by chrissivad ​
​
​
​
...
​
​
Banner by chrissivad
Good Week

Gareth Bale

Three awards and a storming winner. He has struggled to regain his fluency since he picked up that ankle injury against Basel, but he can score goals out of nothing and demonstrated that on Saturday.

Overall, he didn't play well but then again the team as a whole...